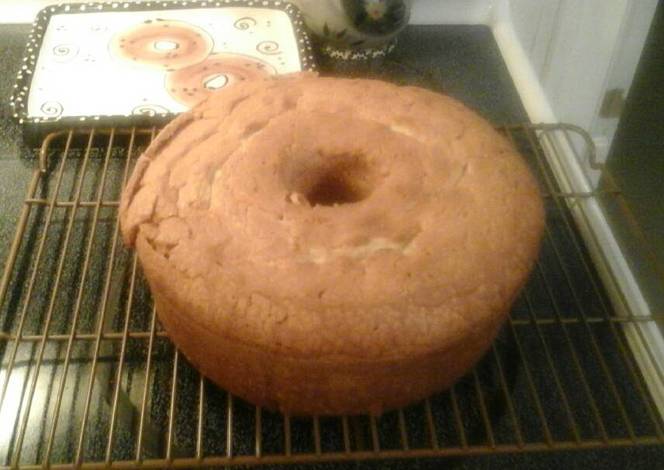 Ingredients :

1 1/2 cups cake flour
1 1/2 cups all purpose flour
3 sticks unsalted butter room temperature
8 ounces cream cheese room temperature
3 1/4 cup sugar
1 1/2 tsp vanilla extract
1 1/2 tsp almond extract
1 teaspoon salt
6 large eggs
Method :
Beat butter and cream cheese with a mixer on medium speed until mixture comes together. Add sugar,salt and extract beat until light and fluffy.
Reduce speed to Lowest. Add eggs one at a time alternating with flours one half cup at a time until all eggs and flour are used.
Transfer to a buttered oil and flour 10 cup shaped pan such as a bundt pan. Place in cold oven heat oven to 325 degrees bake until a inserted tester comes out clean, about one and a half hours.
To remove cake from pan let cool on wire rack.