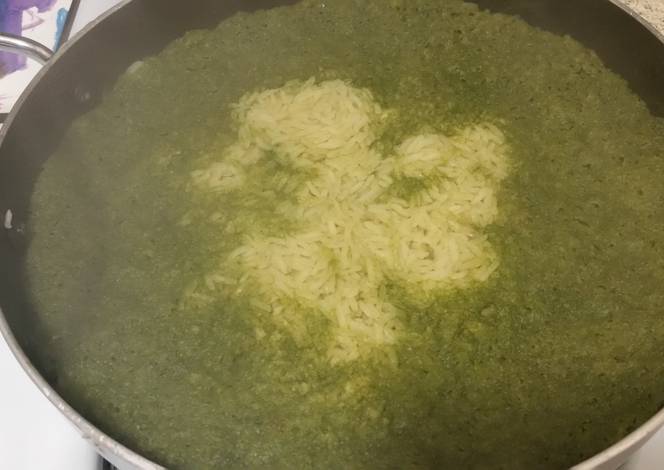 Ingredients :

3 tbsp olive oil
2 1/2 cup jasmine rice, rinsed and drained
1/2 white onion, chopped small
2 large garlic cloves
1 bunch of cilantro, stem ends trimmed
1 quart reduced-sodium chicken broth, divided
1 tsp kosher salt
Method :
Heat oil in a large pot over medium heat. I like to add my onion first and cook until translucent & stir often for about 4 minutes, but you can add the rice first, stir often untill golden brown and then stir in the onions, 8 minutes.
Meanwhile, combine garlic, cilantro, 2 cups broth, and the salt in a blender. Whirl until smooth, about 2 minutes. Pour over rice and stir in remaining 2 cups broth.
Bring to boil, reduce heat to low, cover, and cook until rice is tender and liquid has been absorbed, 15 to 20 minutes; I like to put it at 17 minutes.