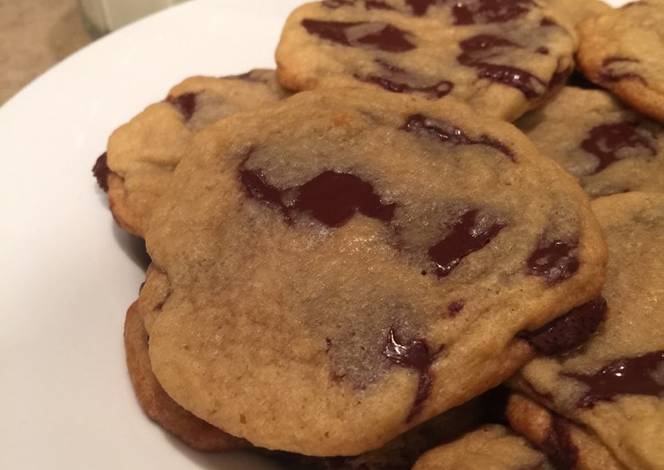 Ingredients :

1 cup Butter
1 cup Granulated Sugar
1/2 cup Brown Sugar
2 Eggs
2 tsp Real Vanilla Extract
2 1/3 cup All Purpose Flour
1 tsp Salt
1 tsp Baking Soda
12 oz. Chocolate Chips
Method :
Pre-heat oven to 375 degrees fahrenheit.
Mix butter and sugars.
I usually let the butter sit out for about 20 mins to let it soften but if you"re in a time crunch you can microwave it for a few seconds. Just make sure it"s not melted.
Add eggs, vanilla, salt and baking soda.
Add flour 1 cup at a time and then add final 1/3 cup. I usually just use my hands to mix the flour.
...but for God"s sake, wash your hands first you savage.
2 1/3 cup All Purpose Flour
Add chocolate chips. Again, I usually use my hands.
12 oz. Chocolate Chips
Drop golf ball-sized balls of dough onto baking sheet.
You can just use an un-greased baking sheet but I usually line the baking sheet with aluminum foil for easier clean up.
Bake at 375 degrees fahrenheit for 9 minutes.
Insert cookie into mouth...