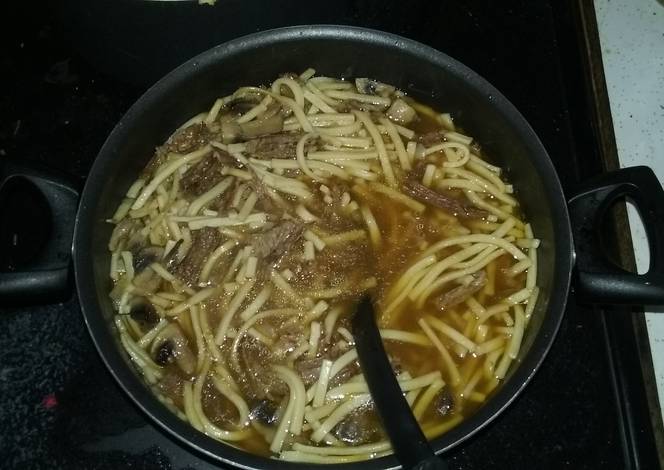 Ingredients :

1 chuck roast
1 large can of beef broth
1 packages kluski noodles
1 large onion, chopped
1 packages fresh button mushrooms choped into bite sized pieces
1 garlic powder to taste
1 ground black pepper to taste
1 Lawry's seasoned salt to taste
Method :
rub roast with Lawry"s, garlic powder, and black pepper.
put roast and onion in stock pot and cover with water.
place lid on stock pot and simmer over med. heat until roast is done.
remove roast and let cool on cutting board.
while roast is cooling add beef broth, and mushrooms to stock pot and bring to a boil.
when broth comes to a boil add the noodles.
while noodles are cooking, shred the beef
boil until noodles are done and add shredded beef
serve over mashed potatoes and enjoy!