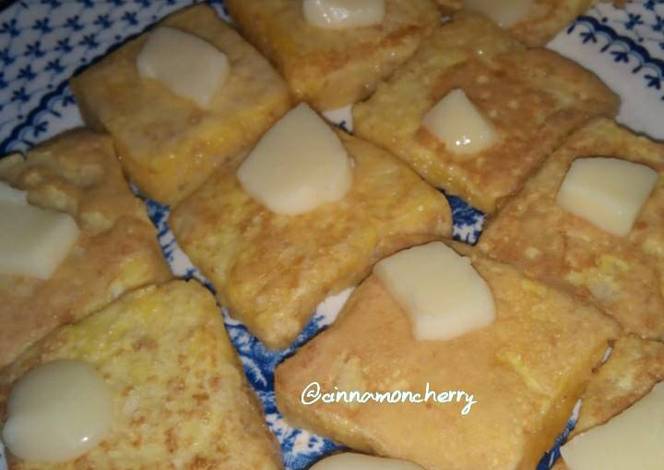 Ingredients :

3 eggs, beaten loosely
4 slices bread, quartered
100 gr mozzarella, divided into 16 pieces
Method :
Immerse the bread in beaten eggs. Put them in a nonstick pan. With low heat setting, flip the bread after one minute or so.
If the bread is thick, you might want to make sure the sides are cooked, too. Put a slice of mozzarella on the bread, and enjoy! My boy likes to eat this with chili sauce.