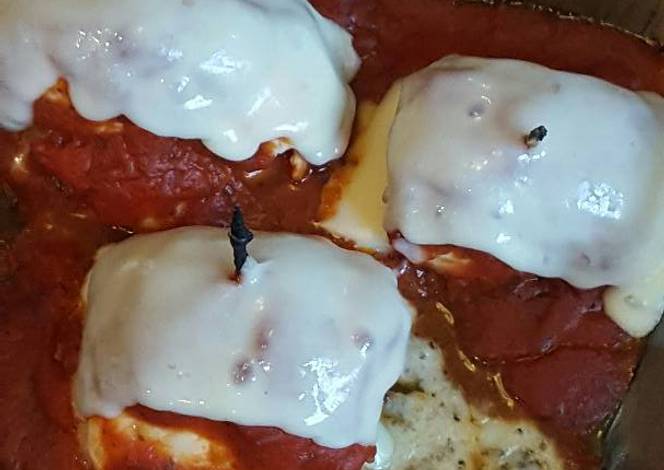 Ingredients :

4 boneless skinless chicken breast
12 slices pepperoni
8 slices mozzarella cheese
1 can (15 oz) pizza sauce
Method :
Flatten chicken to 1/4 inch
Place 3 slices of pepperoni and 1 slice of cheese on each. Roll up tight and secure with toothpick. Place in greased baking dish.
Cover with pizza sauce. Cover and bake at 350° for 35-40 minutes.
Top with another slice of cheese. Bake 5-10 minutes longer or until cheese is melted.