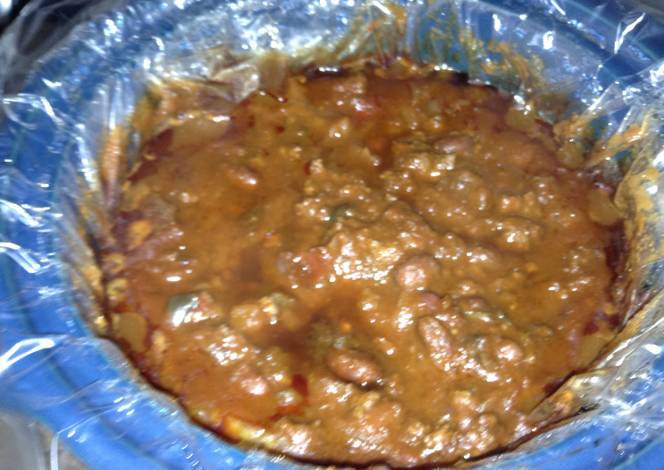 Ingredients :

1 lb Ground Beef
24 oz Jar Salsa
1 can Chili Beans (seems to be kidney beans in chili sauce)
8 oz Chopped Peppers
8 oz Chopped Onions
1 envelope Mrs Dash(R) no sodium Chili Seasoning
2 tbsp Brown Sugar (optional or to taste)
Method :
Brown ground beef and drain fat.
Add salsa, pepper, onion and seasoning package to crock pot.
Start crock pot on high and after half hour add ground beef.
After first hour switch crock pot to low and add brown sugar.
Cook at least 4 hours.