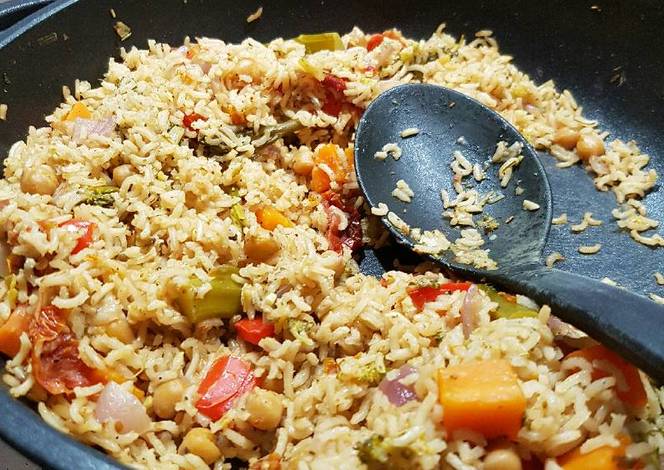 Ingredients :

1 broccoli
2 carrots
1-2 red onion
2 cloves garlic
1 capsicum
100 g sundried tomatoes
1 can chickpeas
3 cups water
2 cups rice
seasoning (herbs/etc)
Method :
Add chopped broccoli and carrot to pan with 1 tbsp olive oil and cook for 5 min to soften.
Add diced onion, capsicum and garlic to pan and cook all for ~5 min or until tender.
Add chopped sundried tomatoes, stir in and distribute oil evenly. Add water, chickpeas and seasoning, bring to the boil.
Add rice, simmer on low to medium heat for 20 min or until rice is cooked.