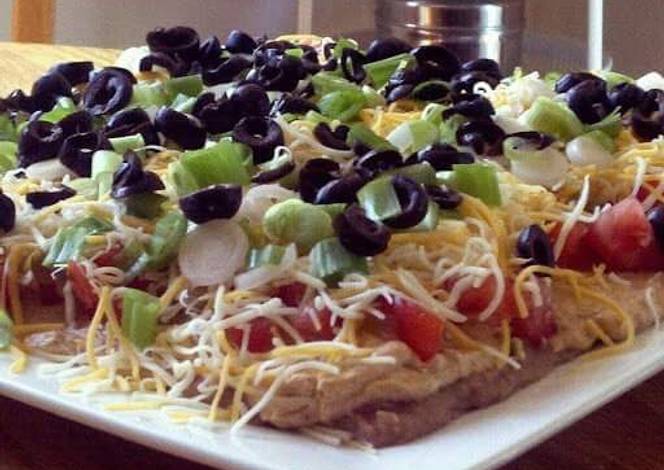 Ingredients :

1 16 ounce can of refried beans - 1st. layer
3 mashed avocados with 2 tablespoons of fresh lemon juice and 1 teaspoon of onion salt - 2nd layer
1 cup sour cream and one cup of mayonnaise, mixed together well with one package of taco seasoning -3rd layer
3 medium tomatoes,chopped fine -4th layer
1/2 lb sharp cheddar cheese, shredded - 5th layer
4 green onions sliced (tops and all) 6th layer
1 sliced black olives - 7th layer
Method :
Follow the ingredient list, layering them on a big platter.
Refrigerate for at least two hours before serving.
Serve with sturdy tortilla chips and/or crudités. Delicious!