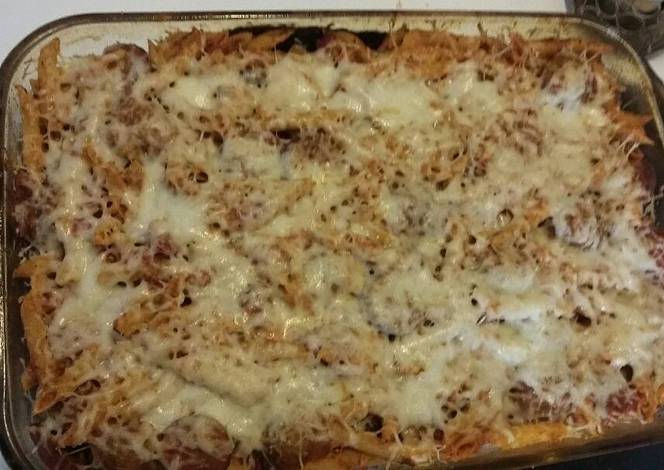 Ingredients :

1 pkg thawed meatballs
1 pkg smoked sausage
1 Tbs minced garlic
1-2 jars spaghetti sauce
1 tsp oregano
1 tsp Italian seasoning
16 oz pasta, cooked and drained
2 cups shredded mozzarella
1/4 cup chopped onion
Method :
Preheat oven to 350 degrees. Saute garlic and onion for 2 minutes. Stir in spaghetti sauce, oregano, and Italian seasoning. Cook 5 minutes. Add meatballs and sausage. Turn down to LOW and simmer 5 minutes or until the meatballs are heated through. Add the sauce to the noodles. Pour into a 9X13 dish. Stir in the cheese leaving some for the top later. Bake 15 minutes. Add rest of cheese and melt, or top with Parmesan and serve.