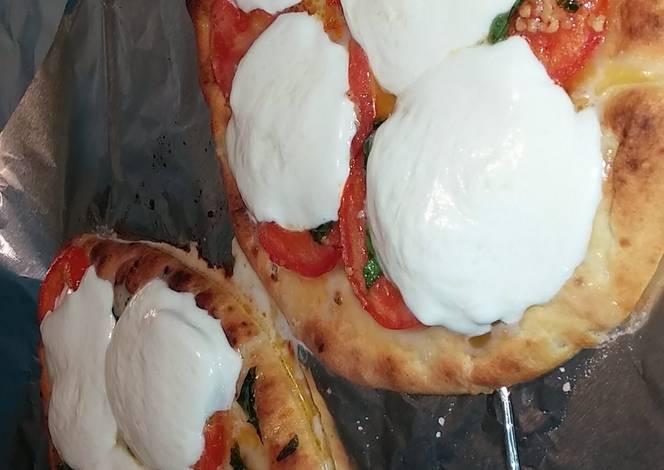 Ingredients :

1 packages garlic flatbreads
2 tbsp olive oil
8 slice fresh mozzerella cheese
1/3 bunch fresh basil leaves
2 tbsp minced garlic
1 medium tomato
1 pinch salt
1 tbsp parmesan cheese
Method :
Heat oven to 450°F.
Heat olive oil in pan.
Add sliced tomato. Basil. Garlic. Salt. Let soften. Approx. 5 mins.
Crisp flatbread in oven for approx 4 mins.
Add olive oil, garlic, basil, tomato to flatbread. Bake again for 5 minutes.
Add freshly sliced mozzarella, let melt. Approx 5 mins.
Sprinkle with parm cheese.
Remove from oven, let cool. Salt/pepper. Slice.
Enjoy.