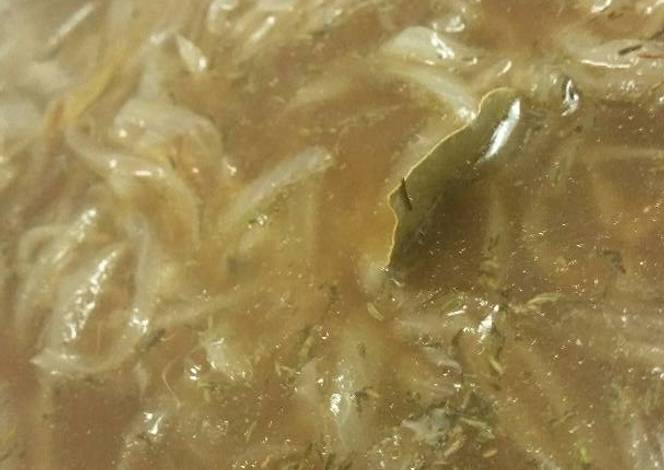 Ingredients :

9 Large Yellow Onions, Julienne
2 T Olive Oil
3 Cloves Garlic, Minced
1 C Dry Red Wine
3 1/2 Qt Beef Stock
3 Bay leafs
2 T Thyme, Fresh
to taste Salt/Black Pepper
Method :
Cut the ends off the onions and slice julienne. In the mean time, get your soup pot going with the olive oil
Add the onions into the pot, at low heat, covered, for about 1 hr 30 minutes, stir occasionally.
Add garlic, then deglaze the pan with the red wine. Reduce to half.
Add the beef stock, bay leaf, thyme, and seasoning.
Let it simmer for about 45 minutes.
After its done, top with sliced french baguette and melt your favourite cheese. Enjoy!