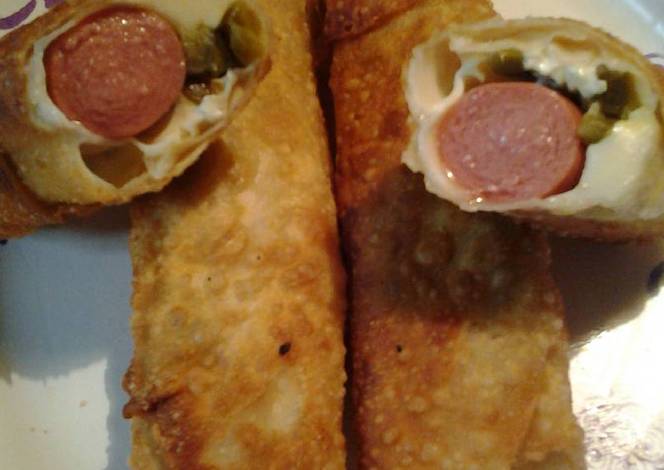 Ingredients :

3 beef hotdogs
3 egg roll wrappers
3 tablespoon diced jalapeño peppers
3 mozzarella cheese sticks
oil as neeeded to fry
Method :
Cut the mozzarella cheese sticks in half, heat oil. add to wrapper, along with a hot dog, and jalapeños.
Roll them up make sure there is no openings. Put into hot oil and fry. Turn often or they will burn
Move to paper towels to absorb excessive oil. Serve I hope you enjoy!