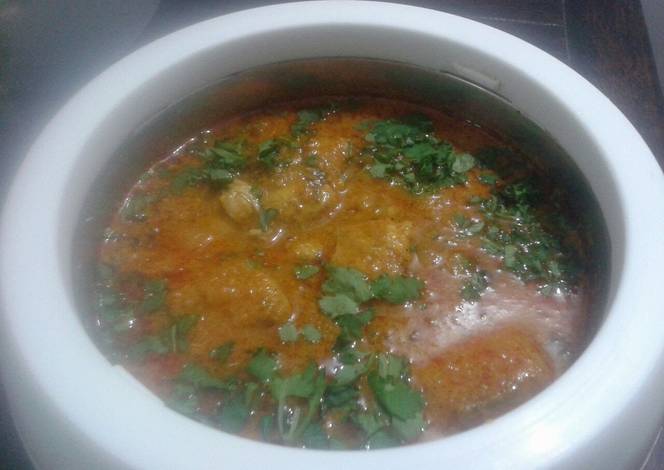 Ingredients :

1 kg Fish (I used Surmayi... u may use any of ur favorites)
2 medium Onions
3 medium Tomatoes
250 grams Fresh Coconut
10 clove Garlic
2 tsp Cumin Seeds
2 tsp Fenugreek Seeds
5 tbsp Oil (preferably coconut oil)
2 tbsp Tamarind Paste
1/2 tsp Red Chilli Powder
1/2 tsp Turmeric Powder
1/2 tsp Fenugreek Powder
1/2 tsp Black Pepper Powder
1/2 tsp Garam Masala Powder
Salt
2 tbsp Finely Chopped Coriander
Method :
De-skin the fish, wash & cut into bite sized pieces.
Cut the coconut into small pieces. Put coconut & garlic cloves into a blender & blend to a smooth paste. Keep aside.
Take oil in a deep pan. Add cumin & fenugreek seeds once the oil is hot. Let them sputter for a min.
Now add finely chopped onions & sauté till golden brown.
Now add the coconut & garlic paste to the pan & mix well. Cook well on high flame for about 10 mins.
Blend the tomatoes to a fine puree & add to the pan. Mix well. Add salt, turmeric powder, chilli powder, fenugreek powder, black pepper powder & garam masala & tamarind paste. Cook for another 10 mins.
Now add 3-4 cups of water & mix well. Bring the mixture to a mild boil.
Now add the fish pieces & cook for about 7 to 10 mins covered with a lid. Put off the flame & keep the lid on for 10 more mins. Garnish with finely chopped coriander & serve with rice.