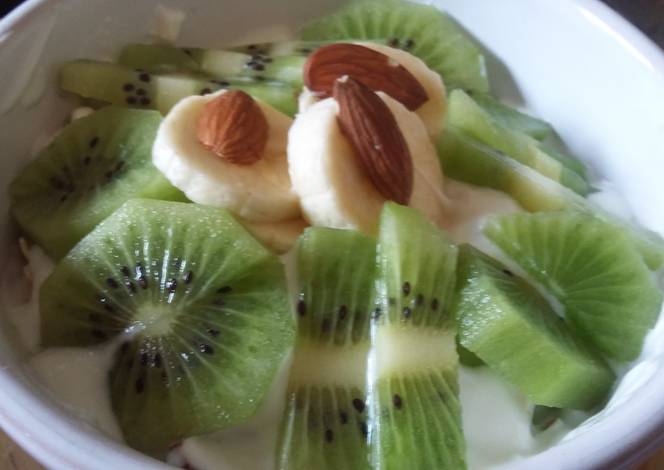 Ingredients :

1 banana
1 kiwi
10 almonds
1 cup plain yoghurt
1/4 cup granola
dash honey
Method :
Chop up banana and kiwi. Place a tablespoon of yogurt at the bottom of the bowl. Add a tsp of granola over it.
Cover the yogurt bottom with banana. Add some halved almonds.
Add tbsp of yogurt. Add pinch of granola. Cover with kiwi. Add almonds.
Repeat steps 2 and 3 until the bowl is full. Add honey on top.