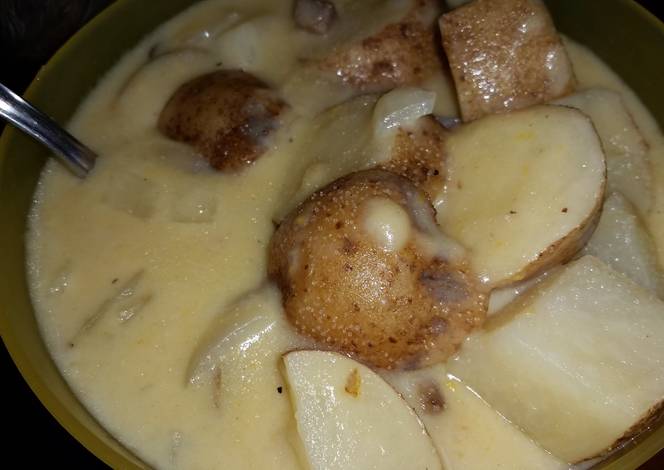 Ingredients :

8 medium/average sized potatoes
2 cans of Campbell's cream of chicken soup
1 can of Campbell's cream of mushroom soup
2 cups of milk
1 chopped onion
1 cup of water
2 1/2 tbsp butter
1 season with salt, garlic salt, and pepper as desired
1 cup cheddar cheese
Method :
Dice potatoes in desired size
Dice your onion
Add all cans of soup, milk, water and butter into the crockpot and mix.
Add your potatoes and onions, stir everything together.
Season as desired.
Cook on low for about 5 hours. Add cheddar shortly (30 min) before your potatoes are ready.