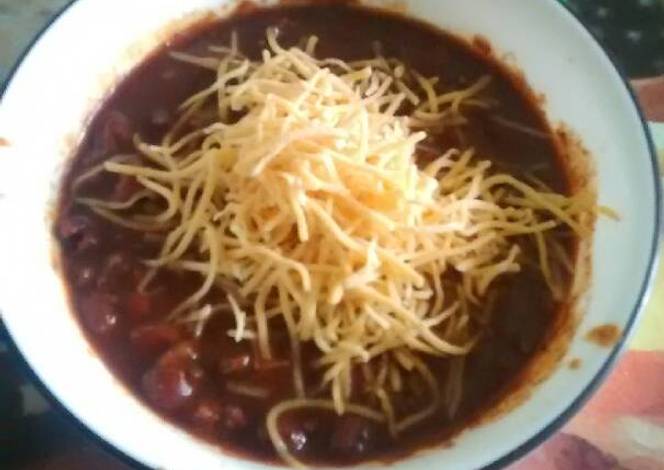 Ingredients :

2 pounds ground beef
2 large onions diced
2 tsp crushed red pepper flakes
2 (12 oz) cans chilli beans
1 cup beef broth
1 can (12 oz) tomato juice
chilli powder
2 cups finely shredded cheddar cheese
oyster crackers
1 tub sour cream
3 tbsp tomato paste
Method :
Brown the beef in a Dutch oven, adding one of the diced onions and crushed red pepper flakes as the beef cooks.
Drain off all grease and return to Dutch oven. Add tomato paste, beans, beef broth, tomato juice, some salt, pepper, and chilli powder to taste.
Bring to a boil, reduce heat and let simmer stirring occasionally, untill thick enough to coat the spoon.
Serve cheddar cheese, oyster crackers, sour cream, and the other diced onion on the side.