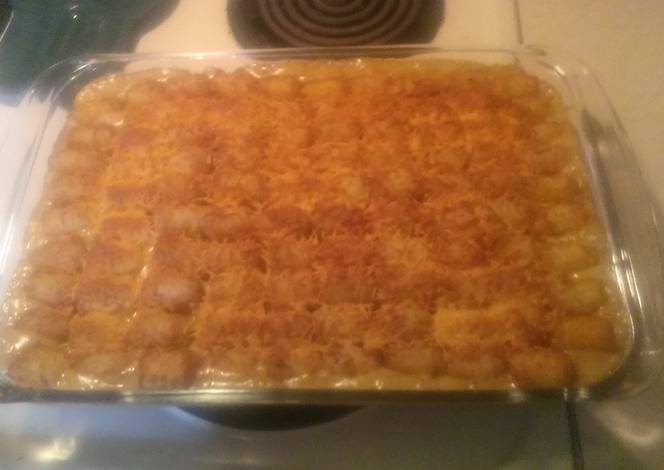 Ingredients :

Dinner
2 lb Ground Meat
2 Cream Mushroom Soup 10.5 Ounce
1 Cream Chicken Soup 10.5 Ounce
1 Can Corn 15.25 Ounce
1 Green Beans 14.5 Ounce
1 Shredded Taco Cheese 2 Cups
2 Table Spoons Chili Powder
Method :
Cook & brown meat, drain.
Drain corn & green beans.
Empty soups & vegetables into bowl, mix together.
Mix in the meat, 1.5 cups of shredded cheese, & chili powder.
Spread the mixture in a baking dish evenly.
Preheat oven at 450°F
Layer tator tots over the mixture, add remainder of taco cheese on tots.
Put in preheated oven, set timer for 1/2 hour
Take out, let cool, & enjoy.