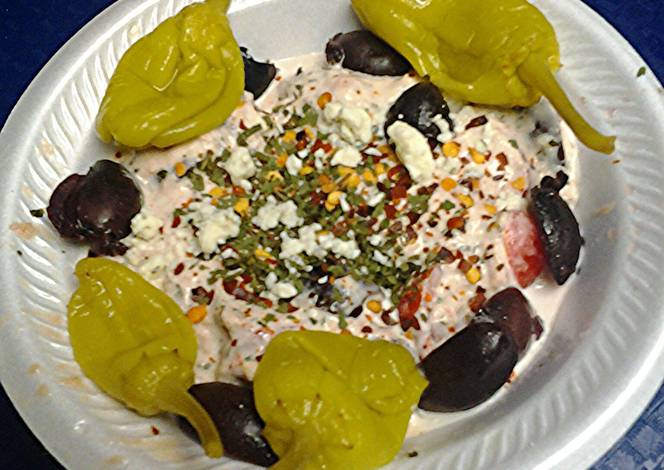 Ingredients :

salad
5 oz canned tuna in spring water
1/3 cup Kalamata olives sliced
1/3 cup grape tomatoes sliced
1/2 tsp dill weed
1 1/2 tbsp blue cheese crumbled
2 tbsp cilantro
2 1/2 tbsp mayonnaise
topping and garnish
1 tsp red crushed pepper flakes
1/4 tsp blue cheese, crumbled
1/4 tsp cilantro
1 1/2 tbsp sliced Kalamata olives
Method :
Drain the tuna. Add to a dish add cheese
Mix olives, check for pits, mayonnaise, dill weed, cilantro, and tomatoes.
Put into a dish add cilantro, pepper flakes, Greek peppers, blue cheese, on top.
Serve hope you enjoy!