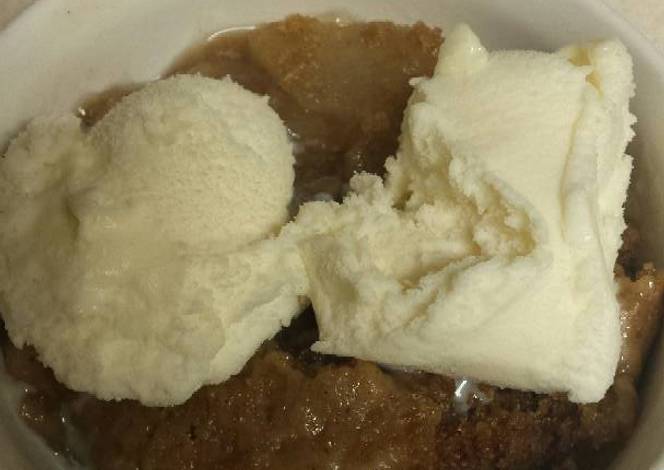 Ingredients :

1 Box Spice Cake Mix
2 (20 oz) cans Apple Pie Filling
8 oz butter (2 sticks)
Vanilla Ice Cream (optional)
Method :
Add cans of apple pie filling into crock pot
Pour spice cake mix on top of filling. Spread out top evenly so its flat but DO NOT MIX or it will be mushy!
Cut sticks of butter and spread them out on top of cake mix.
Cover and place crock pot on High for 2.5 hours, do not open or mix.
Top with vanilla ice cream and enjoy!!