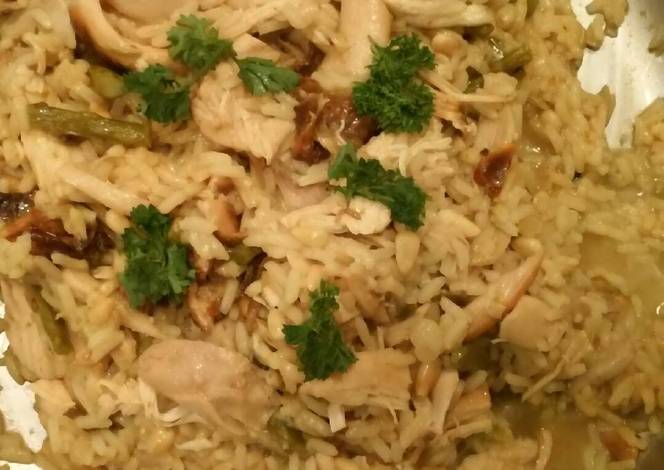 Ingredients :

1 box Zatarain's yellow rice
1 Rotisserie chicken
1/2 lb asparagus. sliced
1 small sweet onion, sliced thin
3 Tbsp butter
1 Tbsp oil
2 1/2 C water
1 C chicken broth, low sodium
S & P lightly, very lightly on salt
1 Red pepper, cut into small chunks (optional)
Method :
Clean chicken off the bone and cut into bitesize pieces. Chop the onion and asparagus as well. You can add red bell pepper chunks also.
Make the rice according to box. This tends to be quite salty so you may want to make your own rice. I used it because it was late in making dinner.
Once rice is done, add the broth, chicken, onion and asparagus to it. Mix together, cover and let simmer for 10-13 minutes before serving.