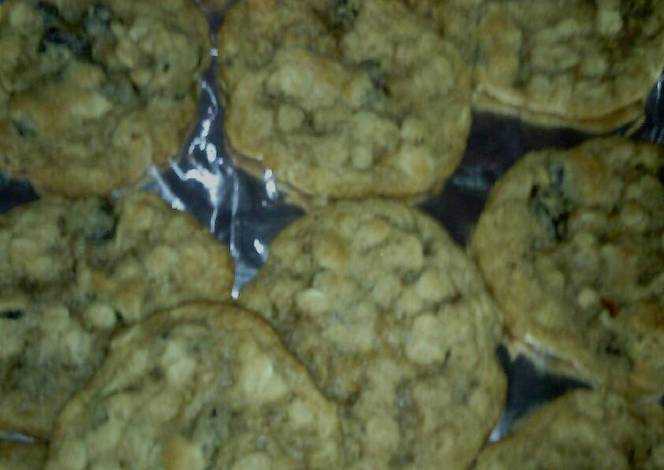 Ingredients :

1 t. cinnamon
2 eggs
1 1/2 c. packed brown sugar
2 c. flour
2 c. oats
1 c. butter
1 t. baking soda
1 c. raisins
1 t. baking powder
Method :
Preheat oven to 350°F.
In small microwavable bowl add raisins and cover with water. Microwave for 1 minute on high. Strain and set raisins a side.
In a medium bowl mix together butter, sugar,and eggs. In a seperate medium bowl add flour, baking powder/soda, cinnamon and thoroughly mix.
Slowly add flour mixture to the butter mixture until all ingredients are mixed in. Add oats until thoroughly mixed. Add raisins and mix.
Use a small spoon to form a ball of dough. Place on ungreased baking sheet 1 1/2 inches apart.