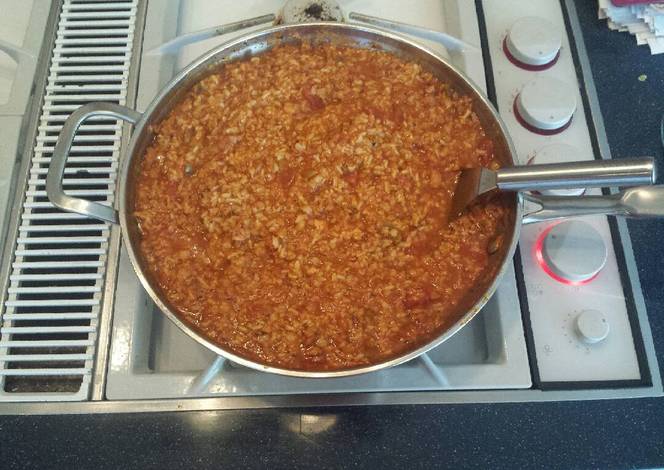 Ingredients :

2 Tablespoons Olive Oil
2 Tablespoons Butter
2 (16 oz) Jars Salsa (non-fruit)
1 1/3 Cups Brown Rice
4 Cups Water
4 Teaspoons Better Than Bouillon Chicken Base
10 oz Bumble Bee Prime Fillet Albacore Tuna with Chipotle & Olive Oil
To Taste Thyme
Method :
In a large frying pan, add the butter and olive oil.
Set stove top to medium heat to melt the butter.
Carefully add and stir in the salsa as it may splatter.
Add and stir in the rice. Set stove top to low.
Heat the 4 cups of water in the microwave until warm (about 30 seconds).
Mix the Better Than Bouillon with the warm water to make a chicken broth.
Bring the mixture to a boil.
Add and stir in broth.
Reduce mixture to medium heat, and let simmer for 30 minutes uncovered. Stir occasionally.
Add and stir in the Tuna and Tyme.
Reduce mixture to low heat, and let simmer for 90 minutes covered. Add water as needed.
Turn off stove top and serve while hot.