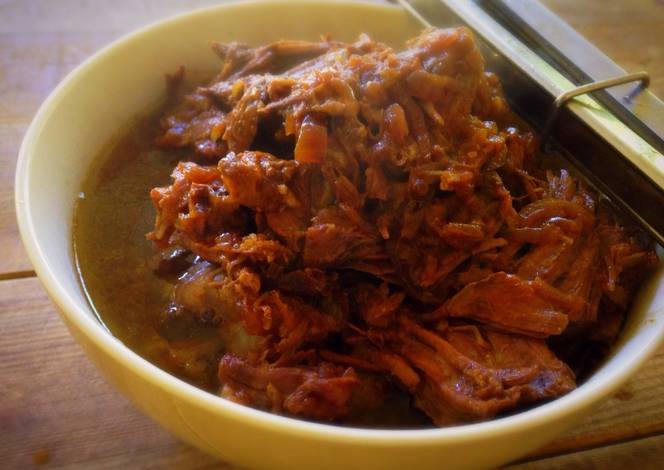 Ingredients :

1 yellow onion
1 piece star anise
1/2 stick butter
2 tbsp dark red miso
2 lb beef chuck roast
to taste salt and pepper
Method :
Slice an onion and toss it in the crockpot on low heat.
Add the star anise, butter, and miso (feel free to substitute tomato paste if miso is not readily available).
Place the chuck roast on top of this mixture. Cover and cook until it falls apart.
Season with salt and pepper, fish out that star anise, and serve.
The idea here is that as the onions caramelize in the butter, the flavor of that star anise is picked up and dispersed in the butter fat. This combination of flavors pairs really well with meat dishes. The miso adds that hit of umami that the original Mississippi Roast contains in the form of MSG. The roast gently renders it"s beefy juices into this hot whirlpool of flavor until it"s structure gives way and it collapses into it"s own nectar.