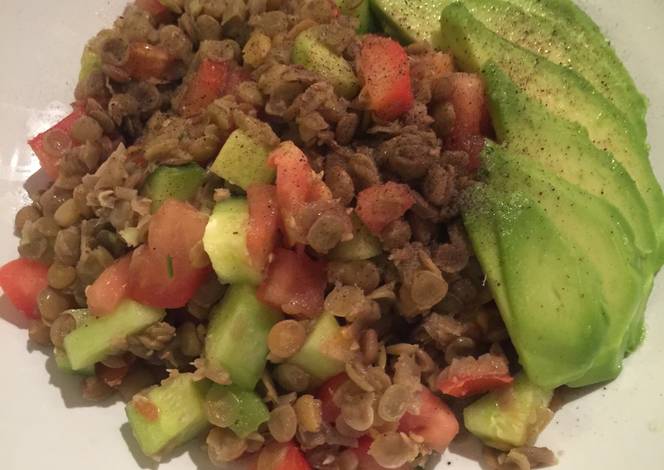 Ingredients :

200 g lentils
1-2 tomatoes
1 avocado
Lemon juice
to taste Salt & pepper
1 Cucumber
to taste Fresh rosemary
Method :
Boil the lentils for 25 mins.
Cut all the vegetables and pour some lemon juice into the avocado.
Mix all the ingredients together, add olive oil for extra flavour and enjoy!! Really tasty, i loved it!