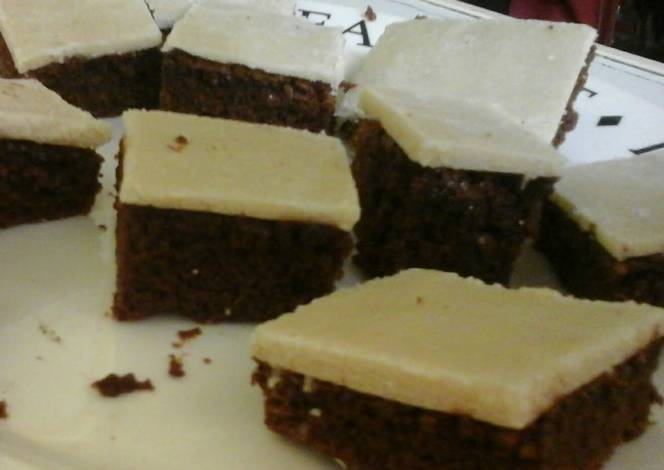 Ingredients :

100 grams caster sugar
70 grams self raising flour
15 grams unsweetened cocoa powder
30 grams ground almonds see my link
100 grams milk chocolate (baking)
100 grams margarine
1 tsp almond extract/essence
2 large eggs or 3 medium
50 grams crispy chocolate belgian thins
Method :
Pre heat oven to 170° and grease and line a baking tray
Put chocolates and margarine in a non metallic bowl over hot water and melt
Whilst chocolate is melting put flour, sugar, ground almonds and cocoa powder in a mixing bowl and blend together with a spoon to evenly distribute it
Lightly whisk eggs with electric whisk then whisk In almond extract
When butter and chocolate has melted add the egg mix and mix well
Add egg mix to dry mix then give good mix with spoon to evenly distribute
Pour into the greased lined tray and bake in middle shelf of oven for 20 minutes + until a skewer comes out clean. Take out oven and leave to cool completely then take out and cut up. I made 2 plates only showing about 1/3
Optional....Top with almond paste..
Enjoy...