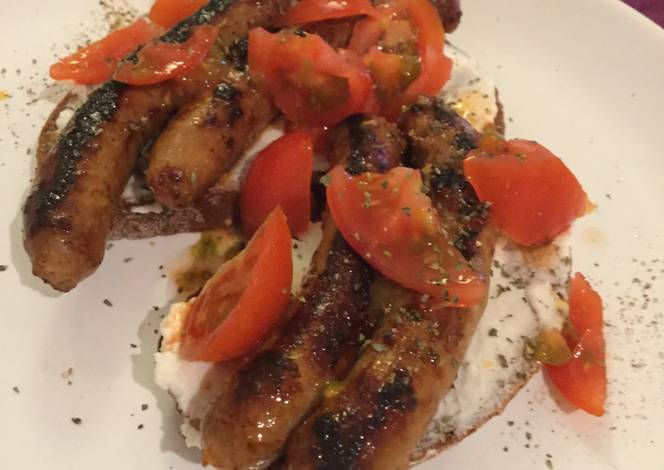 Ingredients :

2 slices whole wheat bread
2-3 sausages
Ricotta cheese
Dried oregano
Olive oil
Tomatoes
Salt & pepper
Method :
Toast the bread to be crispy.
In a pan add the olive oil with the sausages and cook for a few minutes.
Spread ricotta cheese on the bread, add the sausage as well, cut the tomatoes, sprinkle with salt & pepper and dried oregano and enjoy your quick and tasty dinner.