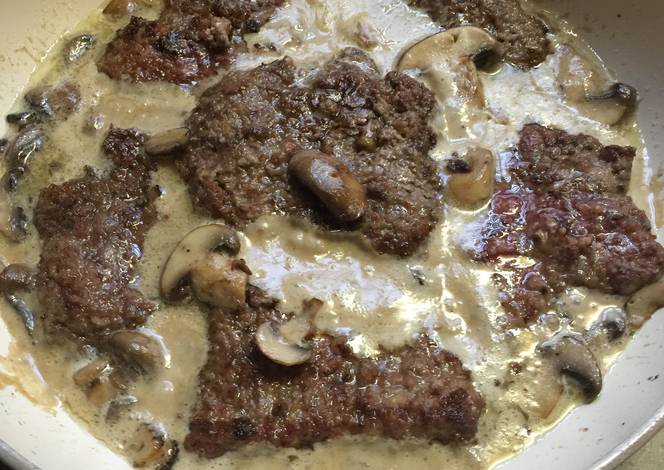 Ingredients :

6 Cube steaks
4 tbsp Flour
1 Salt and pepper to taste
1 1/2 lb Sliced mushrooms
1 can Cream of mushroom soup
1/3 cup Half and half
4 tbsp Vegetable oil
Method :
First, heat oil to medium heat. Sprinkle salt and pepper on cube steak. Flour both sides of cube steak and lightly fry on both sides. Remove and set aside.
Next, add mushrooms to pan with remaining oil and scrap the bits of the bottom of pan. After about 3 minutes add in the mushroom soup and cream. Mix to combine and add back the steaks. Simmer on low for about 5-10 minutes.