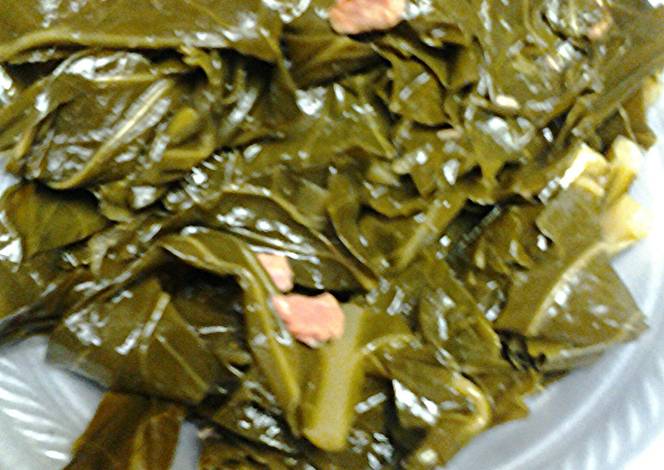 Ingredients :

32 oz collard greens
1 quart chicken broth
1 tsp salt
1/4 cup apple cider vinegar
4 cup water
1 tsp granulated garlic powder
1/4 lb thick cut bacon
1/4 cup sugar
Method :
In a pot add broth, salt, vinegar, garlic, bacon and sugar. Bring to boil.
After boiling 7 minutes add 2 cups water. Bring to boil add collards. Cover and turn down the heat to simmer.
Watch the liquid level add water as needed not above the collards but below let cook till tender about 40 minutes.