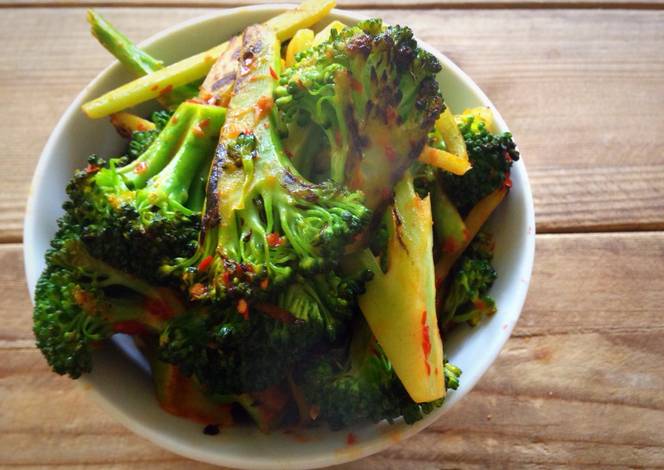 Ingredients :

1 head Brocolli
1 tbsp olive oil
1 tbsp chili garlic sauce
1/2 a lemon
Method :
Cut your Brocolli down. I like long florets so you don"t waste too much stem. In fact, if you"ve still got stem available, trim off the woody parts and cut it into matchsticks to add to the pile.
Heat olive oil in a large sautée pan. Toss in the Brocolli. Sautée for about 5 minutes. Get some color on that Brocolli.
Dump in your chili garlic sauce. This is a fairly common condiment. I used this brand from my local grocery.
Squeeze in the juice from that lemon halve. Toss it all up, maybe add a pinch of salt, and serve.