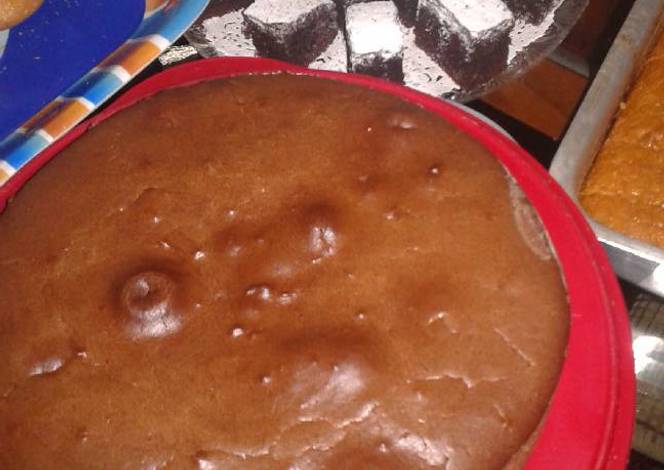 Ingredients :

100 g chocolate
2 large eggs (3 normal)
125 g butter
275 g caster sugar
1/2 tsp vanilla essence
50 g self-raising flour
25 g plain flour
2 tbsp cocoa powder
100 g walnut (optional)
100 g dried cherries
1 Baking tray
Method :
Heat the oven to 180°c and grease and line the tray.
Melt the chocolate.
Put the butter, sugar and vanilla in a separate big bowl. Beat until they are fluffy. Add the eggs and beat well.
Put both types of flour and the cocoa powder into the same bowl. Add the melted chocolate and mix well.
(Optional stage): Mix in the cherries and nuts.
Put the mixture into the tray. Smooth the top with a spoon.
Bake for 35 mins. It should be crusty on the top but soft in the middle. Leave out of the oven for 20 mins to cool.