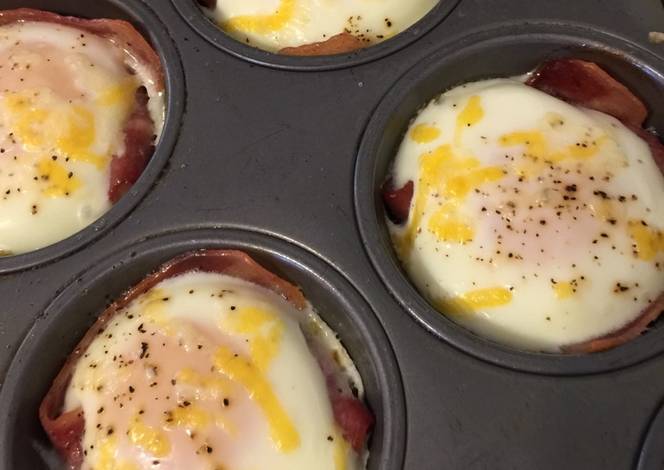 Ingredients :

12 slices turkey bacon
12 eggs
Shredded cheddar cheese
Salt & pepper
Non-stick cooking spray
Method :
Spray muffin pan with non-stick cooking spray.
Fold/wrap one piece of bacon in each muffin cup.
Crack an egg on each piece of bacon.
Season lightly with salt and pepper.
Sprinkle about a teaspoon of shredded cheese on each egg.
Bake at 350" for 18 minutes.