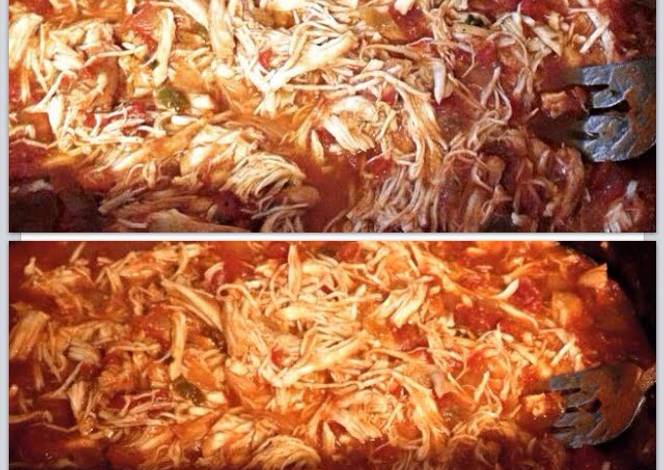 Ingredients :

1 Pack Chicken breasts
1 Big jar of chunky salsa
1 can MILD rotel with chillies
1 can Enchilada sauce
1 Yellow onion diced and bell pepper diced- if you want more than what the chunky salsa has in it
1 packages Taco Bell Taco seasoning- I used half a pack I think
1 1/2 tbsp Chopped Fresh cilantro
1-2 tbsp minced garlic cloves
1/2 ,a pack hidden valley Ranch dressing powder, or fiesta ranch
seasonings of your choice like adobo, salt, pepper, etc
Method :
Cleaned and trimmed breast, seasoned them with garlic and onion powders, and a few other seasonings.
Put chicken in crockpot and added rest of ingredients. Put on low for 6-8 hours or high 4-6 hours. Once done, I shredded chicken with fork.