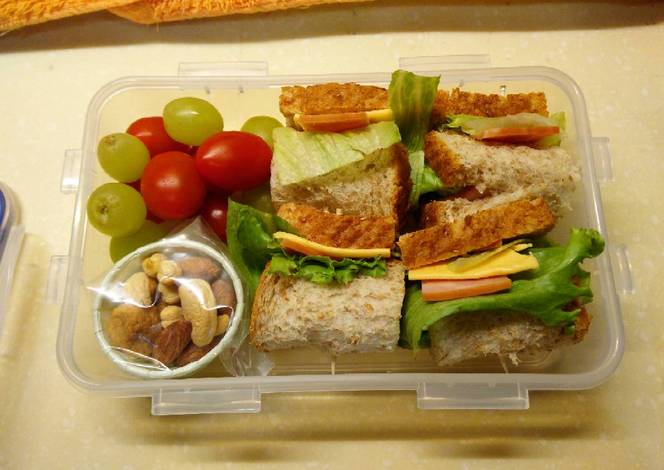 Ingredients :

2 slices wholemeal bread
2-4 slices honey baked ham (your choice)
2 slices cheese (I use cheddar)
Some lettuce
Grapes
Cherry Tomatoes
Mixed nuts
Method :
Cut bread into halves. Cut ham, lettuce and cheese into slices of similar size to cut bread.
Roll ham, lettuce and cheese in a slice of cut bread and hold in place with a toothpick.
Wash grapes and cherry tomatoes.
Portion nuts and dried fruit in cupcake cup.
Arrange everything to fit together in a lunchbox
Have a good lunch!!