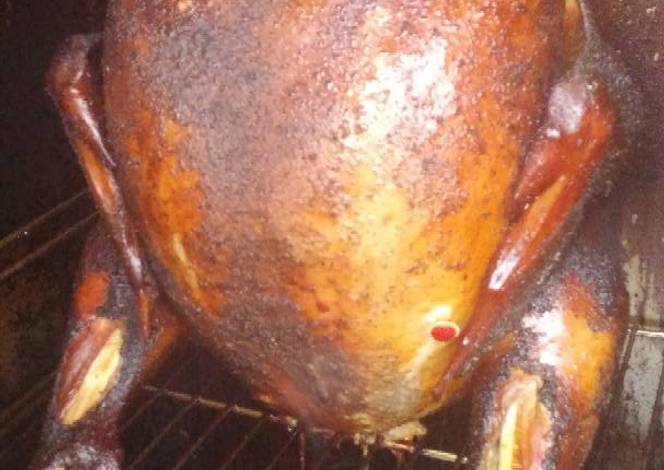 Ingredients :

2 gallons water
1 1/2 cups kosher salt
3 Tbsp minced garlic
1 Tbsp ground black pepper
1/4 cup worcestershire sauce
1/3 cup brown sugar
5 gallon bucket
1 turkey oven bag
1 turkey weight doesn't matter
Method :
In large spaghetti pot over medium heat combine all ingredients one at a time to the 2 gallons of water.
Slowly stir till disolved and remove from heat and allow to cool to room temperature. (Heating is only to help dissolve the ingredients)
Line the 5 gallon bucket with the oven bag and slowly pour in the room temprature brine over the turkey.
Allow turkey to brine for 24 hours before smoking.
Smoke turkey at 225 degrees at 35-40 mins per pound until the breasts are at 170-175. Allow turkey to rest in a turkey pan before serving.