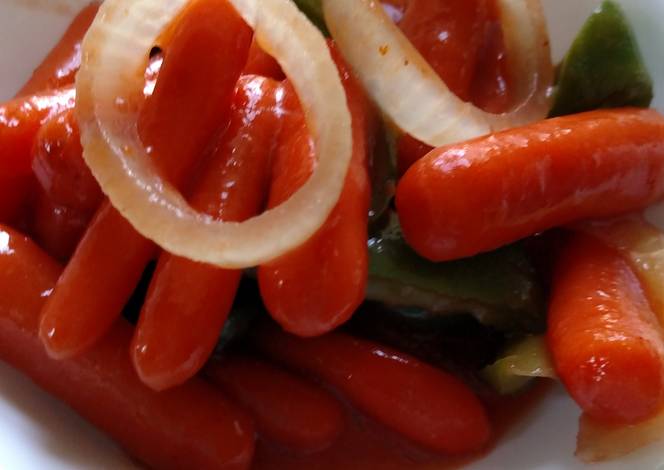 Ingredients :

2 lb baby carrots
1 green pepper, sliced in strips
1 onion, sliced in rings
marinade
1 can tomato soup
1 cup granulated sugar
1/2 cup vegetable oil
1/2 cup vinegar
1 tsp each salt, pepper, dry mustard
Method :
Put Carrots in a sauce pan with just enough water to cover them.
Boil until crisp tender.
In another pan, add all marinade ingredients and bring to a rolling boil.
When carrots are cooked, drain water and place in serving bowl.
Pour hot marinade over hot carrots.
Allow to cool to room temperature then add raw green peppers and onions.
Marinate in refrigerator at least over night but it tastes better the longer it sits.